"I am a better investor because I am a businessman, and a better businessman because I am an investor."

Warren Buffett

Resourcing Executives. Not Imposing on Them.
Michael Koziol
Executive Resource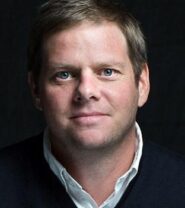 Michael Koziol has been involved with D Cubed Group since 2015, initially as a board member of KEH and more recently as an executive advisor to the firm. His area of focus for the firm is direct-to-consumer e-commerce, re-commerce (circular economy), retail, and consumer products.
More generally, Michael is an investor in and advisor to companies in a wide range of technology-enabled categories, including direct-to-consumer e-commerce, media & entertainment, and agricultural technology.
Over more than 25 year, he has advised and helped advance digital strategies for some of the world's most important and innovative companies, including: CNN, Lowe's Home Improvement, Home Depot, Under Armour, LVMH, P&G, Google, Vanguard, Zelle, Warner Media, AT&T, McDonald's, and more.
He previously served as Global CEO of the leading digital strategy, design, and innovation firm Huge. During his tenure and across various roles, the firm enjoyed significant growth – expanding from 500 to 1,500 employees and 7 to 13 global offices. While at Huge, he co-founded and oversaw the Huge Café – a consumer-facing brand and retail business that doubled as a retail innovation lab that implemented digital + physical design and experience strategies and piloted modern point-of-sale systems, facial recognition, augmented reality marketing, and more.
Michael was an original member of the BellSouth Intelliventures team that launched the telco's first internet yellow pages (now Thryv) and 4 other digital lines of business. He left BellSouth in 1999 to form an early digital strategy, design, and marketing agency called Ant Farm Interactive, which was acquired by a publicly traded company, Nurun (now Publicis), in 2004. Mr. Koziol then served as a key executive in Nurun responsible for corporate strategy, global growth, and M&A. Nurun was then acquired by QMI in 2008. Following the exit from Nurun, Michael and a partner produced original branded entertainment properties – most notably with AT&T, including documentary and content productions with artists like blink-182 and pro-skaters Paul Rodriguez and Manny Santiago.