"I am a better investor because I am a businessman, and a better businessman because I am an investor."

Warren Buffett

Resourcing Executives. Not Imposing on Them.
Ray Zhao
Senior Associate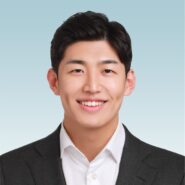 Raymond Zhao is a Senior Associate with D Cubed Group and sits on the Board of Victorian Trading Company, a leading brand and direct-to-consumer retailer in a niche, genre-focused market Mr. Zhao provides strategic and operational support to the Company and has developed best-in-class analytical tools to enhance inventory management and catalog and digital marketing efforts. Mr. Zhao is involved in all aspects of the deal process from identifying key trends, understanding complex business models, and executing potential transactions.
Prior to joining D Cubed, Mr. Zhao was an Investment Banking Analyst at Jefferies in their Global Healthcare group where he advised on the sale of UPSA, French subsidiary of Bristol Myers Squibb to Taisho Pharmaceuticals and the sale of HemaCare to Charles River Laboratories. Throughout Mr. Zhao's career at Jefferies, he has completed multiple M&A transactions and equity offerings.
Mr. Zhao graduated from the University of Michigan Ross School of Business with a Bachelor of Business in Finance and Accounting.