"I am a better investor because I am a businessman, and a better businessman because I am an investor."

Warren Buffett

Resourcing Executives. Not Imposing on Them.
Evan Dennis
Vice President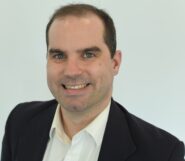 Evan Dennis is a Vice President of D Cubed Group.  Mr. Dennis has nearly a decade of direct investing experience in middle market companies, evaluating and executing transactions in a variety of sectors, including branded consumer products, omnichannel retail, healthcare services, business services (including software as a service), foodservice, and specialty manufacturing. At D Cubed, Mr. Dennis focuses on screening new investment opportunities, leading due diligence efforts, executing transactions, and working alongside partner company management teams post-investment to assist in driving value and accomplishing core investment initiatives.  Currently, Mr. Dennis serves on the Boards of two of D Cubed's partner companies, KPS Global and KEH.
Prior to joining D Cubed, Mr. Dennis was an Associate with Clearview Capital, a middle market private equity firm. While with Clearview, Mr. Dennis worked closely with Community Medical Services, OVS, Controlled Products, Advanced Medical Personnel Services, Xact Data Discovery, and St. Croix Hospice. Prior to joining Clearview, Mr. Dennis was an Analyst with KLH Capital, a lower middle market private equity firm, where he worked closely with BluSky Restoration and BMI Merchandise.
Mr. Dennis graduated from the University of Virginia with a B.S. in Commerce with concentrations in Finance and Marketing from the McIntire School of Commerce and a B.A. in Music.