"I am a better investor because I am a businessman, and a better businessman because I am an investor."

Warren Buffett

Resourcing Executives. Not Imposing on Them.
Cory Landerfelt
Vice President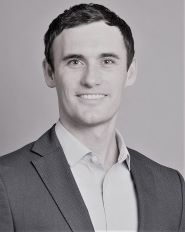 Mr. Landerfelt is a Vice President at D Cubed Group.
At D Cubed, he focuses on screening new investment opportunities, conducting due diligence, executing transactions, and working alongside partner companies post-investment.
Prior to joining D Cubed, Mr. Landerfelt was a Senior Associate with Bertram Capital, a middle-market private equity firm, where he evaluated and executed transactions in the industrials sector.  Prior to joining Bertram, Mr. Landerfelt held investing roles at Lift Ventures and FFL Partners.  He started his career as an investment banking analyst at Deutsche Bank Securities.
Mr. Landerfelt graduated with a B.A. from Princeton University.