"I am a better investor because I am a businessman, and a better businessman because I am an investor."

Warren Buffett

Resourcing Executives. Not Imposing on Them.
Adam Milakofsky
Principal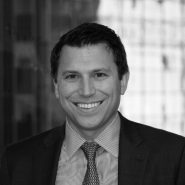 Mr. Milakofsky is a Principal at D Cubed Group.
At D Cubed, he focuses on sourcing and screening new investment opportunities, conducting due diligence, executing transactions, and working alongside partner companies post-investment.
Prior to joining D Cubed, Mr. Milakofsky was a Senior Vice President at CI Capital Partners, a middle market private equity firm focused on buy-and-build strategies. Prior to CI, Mr. Milakofsky was a Principal at Pritzker Group Private Capital, a premier family investment firm focused on acquiring North America-based companies in the manufactured products, services, and healthcare sectors with enterprise values of $100 – $750 million. Prior to Pritzker Group, Mr. Milakofsky worked as an Analyst for New World Opportunity Partners, a public equity investment group focused on microcap securities.
Mr. Milakofsky holds a bachelor's degree from Duke University and an MBA from Northwestern University's Kellogg School of Management.